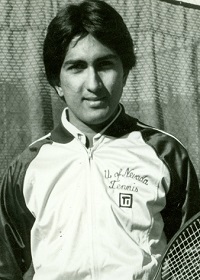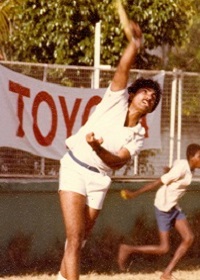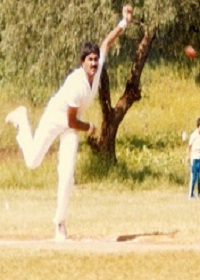 Biography
Aarif Karim was a formidable cricket and tennis player in his formative playing days. He highly regards his father Yusuf Karim for allowing him to proceed to the US while aged only 17 on a tennis scholarship and for inculcating fighting and competitive spirit in him and his younger brother, Aasif.
Although his professional sports career was limited due ot migration, Aarif nevertheless gained recognition both in Kenya and in his college in the USA where he was once voted the Most Valuable Player (MVP) – scholar/athlete and where he also won several tennis events.
During his sporting playing days, Aarif scored a number of centuries and a quality right arm off spinner in cricket. He was also a winner of a number of tennis tournaments. He played against his father in the finals in 1977 when his father won the 25th tournament.
He regrets that he may have missed the opportunity to represent Kenya at the highest level, but he also recognises that he had other priorities and responsibilities and he still considers himself a sports enthusiast.
Facts

4 Year Tennis Scholarship

Mombasa Tennis Champion

Junior Tennis Champion
On The Internet
No Info